Hello friends,
I love the phrase "what gets rewarded gets repeated" and believe this can be applied to many aspects of business and leadership. One area in which this especially applies is in delivering excellent customer service. By nature, we all tend to crave positive feedback, and usually perform better when we've received encouragement. When someone goes above and beyond in their service and they are recognized and praised for it, they are more likely to repeat that again. So, how do you create a system to reward these extraordinary customer service experiences and ultimately have them repeated? Let's learn from a few organizations that are doing just that.
Aside from my tenure at Chick-fil-A, I have the distinct pleasure of being a co-owner of a chain of seven shared workspaces in Atlanta, called Roam. We focus on creating a culture of service and hospitality for all our members and guests, and we value extraordinary customer service and love to celebrate employees when they are able to deliver that for our members. To help facilitate that, we have a Slack channel dedicated to sharing those stories, called #Hospitality-in-Action. This serves three purposes: 1) we celebrate employees who are delivering excellence, 2) provide examples for other team members of what remarkable service looks like, and 3) we empower our employees to recognize each other and share when they see someone going the extra mile. Employees appreciate having their work recognized and the ability to recognize each other, and as a leader, I love being able to see these stories and know the level to which we are serving our customers.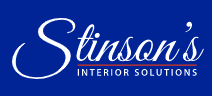 Another example of how a company shares and highlights employees and their customer service stories is from Stinson's Interior Solutions, a Family-Owned and operated Home Interior store in Florida.  At Stinson's, they have an All Team Member Communication meeting each Friday. During that weekly meeting, they share the Wins of the Week and also celebrate the employee who was selected as the Positive Player of the Week. The Positive Player of the Week is selected by fellow team members. So when you are selected, you know your work has been seen and recognized and it serves as an example to others of the type of service that is elevated and remarkable.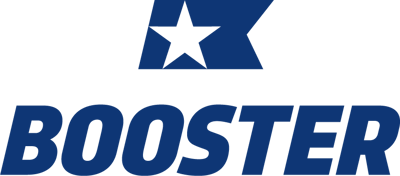 A third example is from Booster, an elementary school fundraising company that encourages their team members to deliver remarkable experiences with all of the schools they serve. Booster's purpose is to cultivate virtuous leaders who change the world (ctw) while serving elementary schools in fundraising. To help collect these stories, they have a Slack channel where they share #ctw-stories of team members delivering extraordinary client experiences.
This not only lets other teams hear different ways to serve the clients, but also lets people be celebrated and highlighted for their amazing work. Booster also has a submission into Salesforce for what they call "beyond moments" where someone has gone above and beyond for the client. This lets team members see what has been done in the past for that client and gives insight for teams going to that school.
As leaders, it's important to know these stories and give employees a place to recognize each other. One thing I enjoy about reading the stories from Roam's Slack channel is how it challenges me to think about how I can go above and beyond in my own interactions with customers. And by the way, remarkable service is contagious that way — even to the clients — those standout moments inspire clients and employees alike to join in, which then creates a self-perpetuating, virtuous cycle. Providing remarkable experiences is part of what separates good brands from great ones, and should be celebrated! Here are three questions I would love to hear your answer to:
Do you have a remarkable customer service story from your company? We want to hear it! Reply to this email with a 30-45 second video clip telling us about how someone in your organization went above and beyond for the customer and I will feature it on my social channels!
Did you receive remarkable service somewhere? Send us those stories! Reply to this email with a 30-45 second video clip telling us about a time you received amazing customer service. We want those brands to know how much it was appreciated and spread stories of great customer service!
What tools do you use to collect good stories or wins on your team? Do you use Slack, an internal email submission, or some other way to collect, share, and celebrate great customer service stories? Share how your company keeps the contagious cycle going. And if you don't have something in place, hopefully this newsletter gave you some ideas!
I look forward to hearing your stories and sharing them online. Together we can spark a revolution of remarkable customer service.
I'd love to connect with you on social media, you can find me on these platforms:
Together, we can Spark a Revolution of brands more defined by meaning than money, brands that achieve success in a manner that redefines it.
David Salyers
Founder, Spark A Revolution